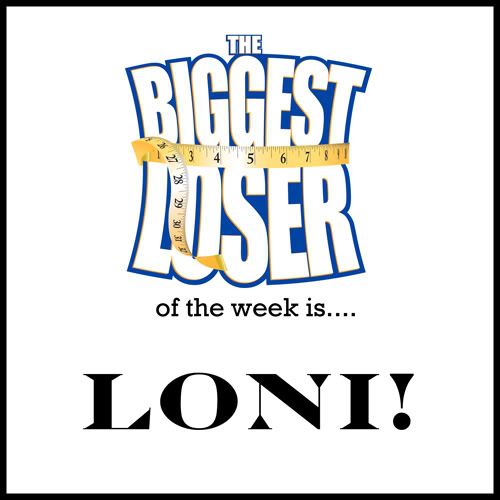 Congratulations Loni! Below are the rest of week 3 results.
Yes I had a zero for this week. Talk about frustrating! I've been working out six days a week and eating healthy and haven't lost much of anything the past two weeks. However, I am here to encourage each one of you (if you haven't already) to measure yourself. Blake talked me into measuring ourselves on Day 1 and I am so glad he did. We measured ourselves again yesterday and I have lost a total of 9 1/2 inches. I was blown away and the best part was that 4 of those 9 1/2 inches were off of my stomach. YEssssssssssssssss! ;-) Those yoga and pilates classes are really paying off.
Hope everyone has a wonderful weekend!