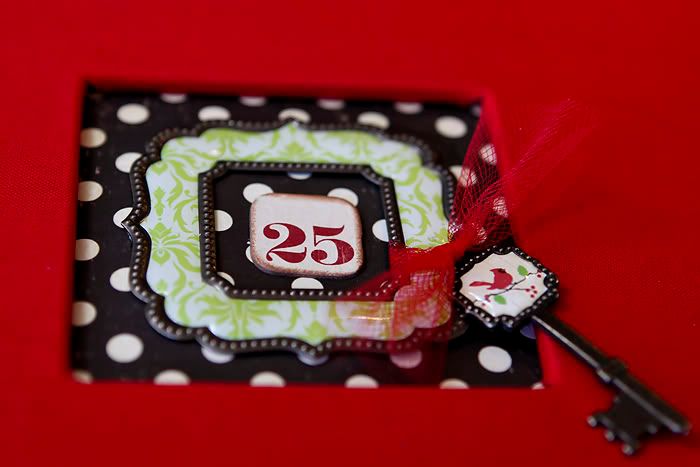 It's
Daily December
Album time!! For those of you who have never done an album like this, I highly recommend it. Check out
Ali Edwards blog
for all the details. Basically, it's a mini album created to document each day leading up to Christmas. I had so much fun creating it last year and it has been great to look back at this year.
Yes, I'm extremely late in creating this album and I JUST started it. Originally I was going to do it all digital but the other day I pulled out the album from last year and I just loved all the texture to it and that I could attach paper and goodies. I love digital but I'm an old fashioned scrapper at heart. So, I started pulling all my supplies together today and my goal is to have it put together by this weekend. Yes, I know I'll already be a week into it but at least I'm getting it done, right??
So, this year I'm using papers and embellishments from
Making Memories
Mistletoe collection, an 8x8 red cloth album from
American Crafts
and cute numbers and cards by
Shabby Chic Crafts
. (I put links to everything in case you'd like to make your own or need ideas.)
It's so hard to believe it's almost December 1!!