Today was Andrew's birthday and what better place to celebrate your birthday than Disneyland?!!
We started the day off in Disneyland riding some of Andrew's favorite rides and then grabbed an ice cream at the best ice cream parlor in the world. Seriously, what do they put in this stuff?? Nana spotted a barber shop quartet and flagged them down. They snuck up behind Andrew and sang him Happy Birthday. It was awesome!!
Then we headed over to California Adventure and had a blast in the Bug's land area and boardwalk. We rode some adult rides that were unbelievably fast and soooooo much fun. Blake talked me into this crazy ride that shoots you straight up about 100 feet and pushes you back down and then up, etc, etc. OH MY GOSH! After we took off for what felt like was outerspace, I was breathing in and out so quickly he had to yell at me to breath so I wouldn't hyperventilate.
We ended the day at Rainforest Cafe for a nice birthday dinner. It really was the perfect day.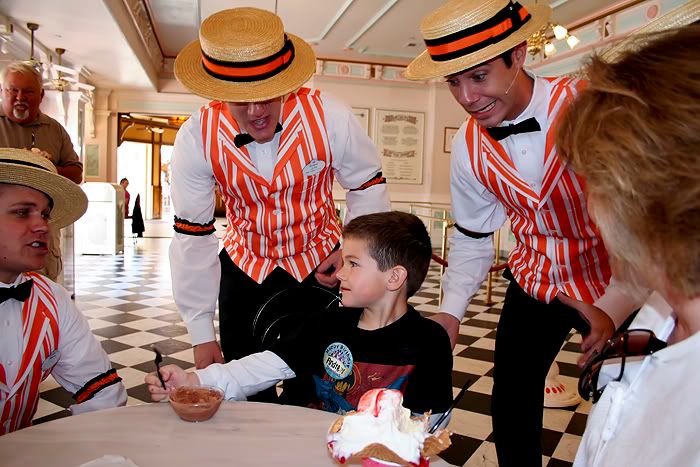 Heading into California Adventure.
Just being goofy and dancing around to the music.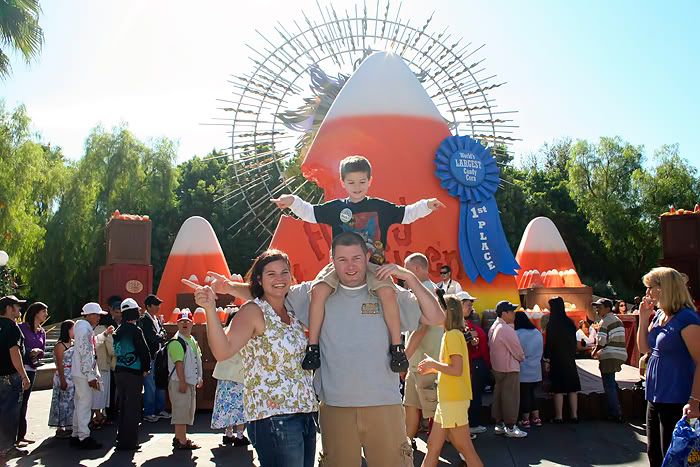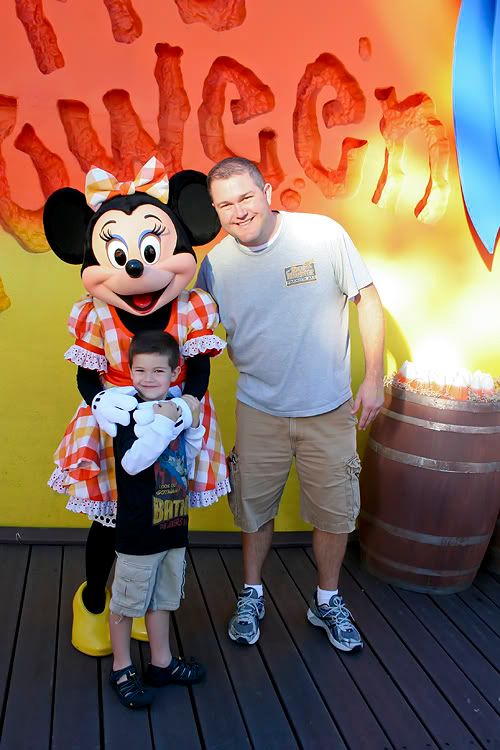 I love how Gaga is trying to get Andrew to look at the camera, probably in hopes he will stop driving so crazy. Look at his face! He's taking her for a ride. LOL
Gaga still going for a ride... :-)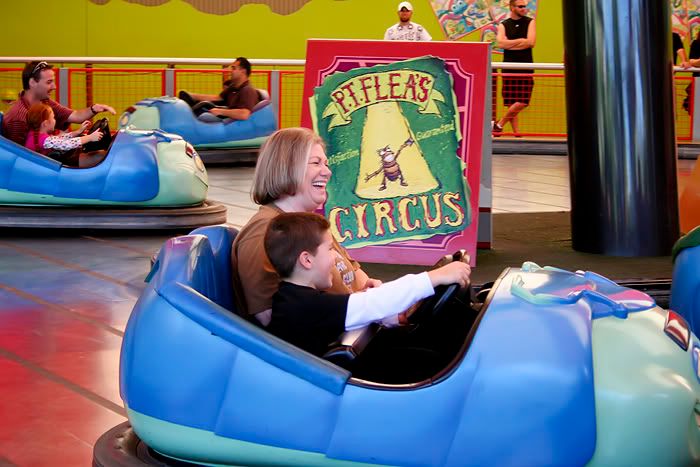 what we are hearing right now is the countdown 5, 3, 3,2, 1.....
this is about 1/2 second later... I love how everyone has different degrees of readiness. I'm obviously scared out of my mind, Aunt Connie is starting to get scared, Blake is just getting prepared and Papa doesn't have a care in the world. About 1/2 second later we were launched on to one of the fastest roller coasters I've ever been on. It was so much fun!