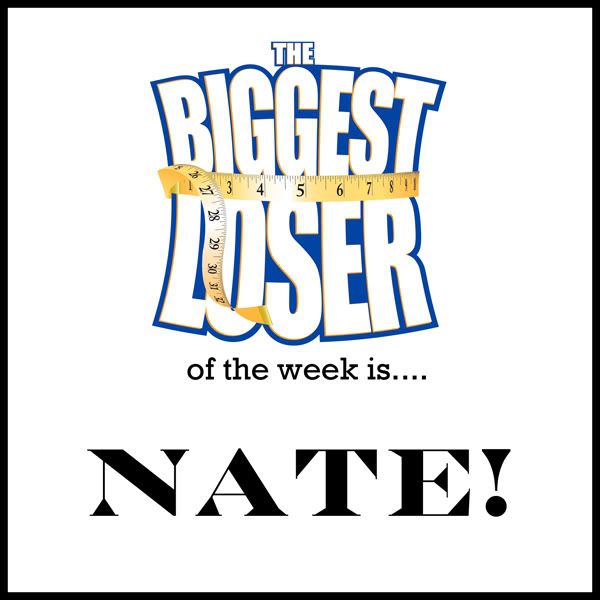 Congratulations Nate! Below are the full results.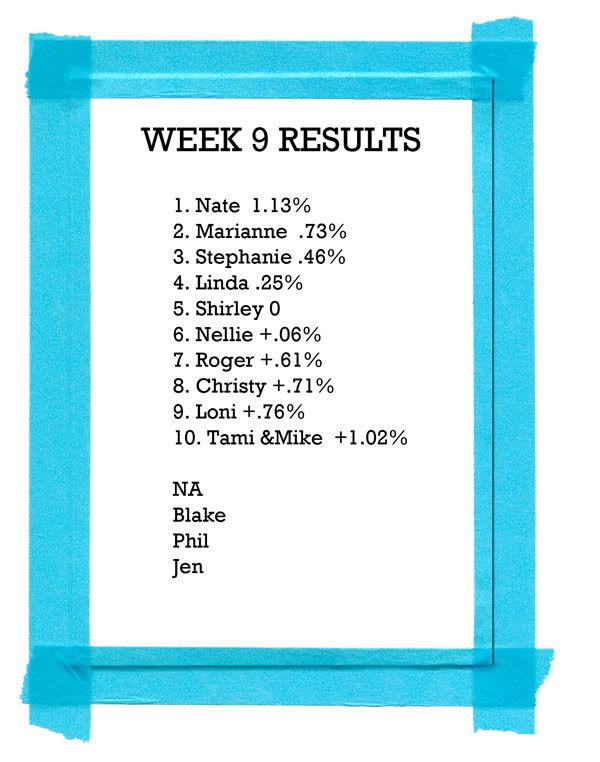 Yet again I had a bad week. I'm so guilty of obsessing about one area of my life and I neglect others. This week I focused so hard on my photography business and getting my website/blog updated that I completely neglected exercise and eating healthy. When I get stressed I just fall back into old habits. Unfortunately they are not good habits. I'm so disappointed with myself. I know this. I still do it. Why? Does anyone else have this problem???
So, I'm making a vow to put my health first again because really with out our health we have nothing. I went to yoga yesterday for the first time in weeks and it felt so good. I miss it and am going back for more today. If anyone else out there is feeling unmotivated don't give up!! We can do this together.