Hey Andrew what do think Santa is going to bring you this year? His response.... This is SO Andrew. He always makes this crooked smile when he's thinking about something.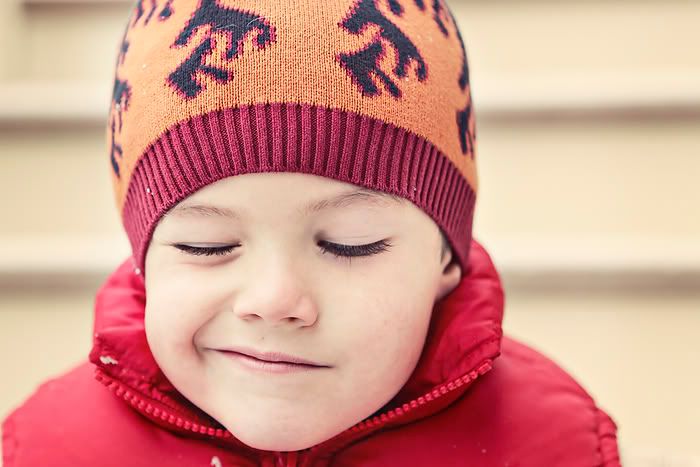 So, we got a bit more snow yesterday and it was COLD all day long. Like 20 degrees cold. BRRRRR... Thankfully today is supposed to be warmer and it is going to be warm all week. I love winter and the snow but I'm not ready for it to get this cold yet!
So we had one of the lazy snow days and stayed inside working on crafts, went outside and took lots of pictures, came back inside for hot cocoa (with extra marshmallows please) and watched movies and played board games. Then we had to bake, so we made
pumpkin pie Paula Deen style.
YUMMY!! You can get the recipe
here
.
Here are some pictures of Andrew throwing snowballs at me and our pretty pumpkin pie.
He launced a ball at me and it came out all over him. Not so happy about the snow on his neck...