take me out to the show. Buy me some peanuts and Cracker Jack...
We took Andrew to his very first baseball game today. Go Rockies!! We all had a great time. We watched the game, ate, yelled for the Rockies, ate some more, laughed at the vendors running around talking in funny voices, ate, tried to catch fly balls then ate some more.
Andrew did so well. We weren't sure how long he would last but he made it to the 8th inning and we decided to beat the crowd and head out. We took the RTD train into downtown so he even got to ride the train twice today. Not sure what he enjoyed more. :-)
Here are some pics from our outing today. We took the small camera so I got a few shots of him before we left for the ballpark with my good camera.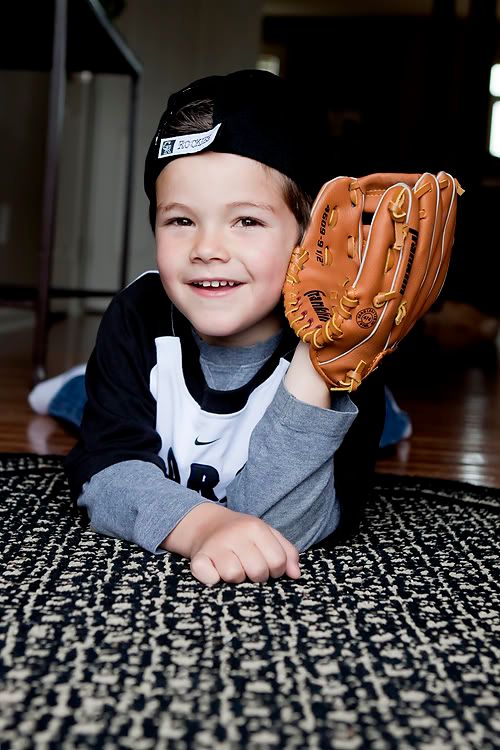 Okay so he doesn't look very happy in the picture but I swear he was having fun. We had just gotten there and he was bit overwhelmed with everything. Plus, the guy that took our tickets told Andrew they normally don't let players come in this entrance but he'd make an exception for him and then told him to play hard. Well of course when we got to our seat Andrew wanted to go play on the field. Uhhh... maybe in a few years son!