One of the great things about Colorado is the awesome mountains you find here and the views are spectacular! We took a drive up through Estes Park onto Trail Ridge Road which is basically a big loop through the Rocky Mountain National Forest. It was a LONG drive about soooooooooooooo worth it. The road takes you up to over 12,000 feet and you really feel like you are on top of the world.
There was still lots of snow up that high and the mix of snow and new growth was beautiful.
We even got to see the house the Shining was filmed at! You seriously can't look at this house and not thing in the back of your head "Herrrrrrrrrrrrrrrrrrrrre's Johnny!" Oh and I also found out portions of Dumb & Dumber were filmed here. LOL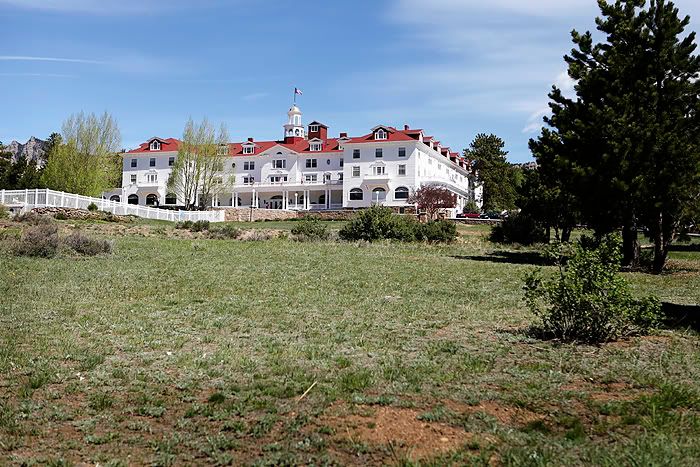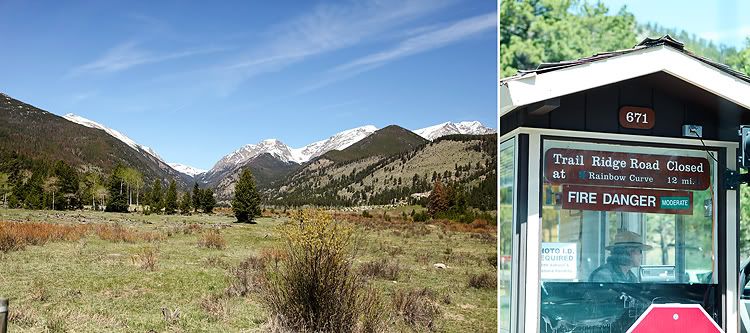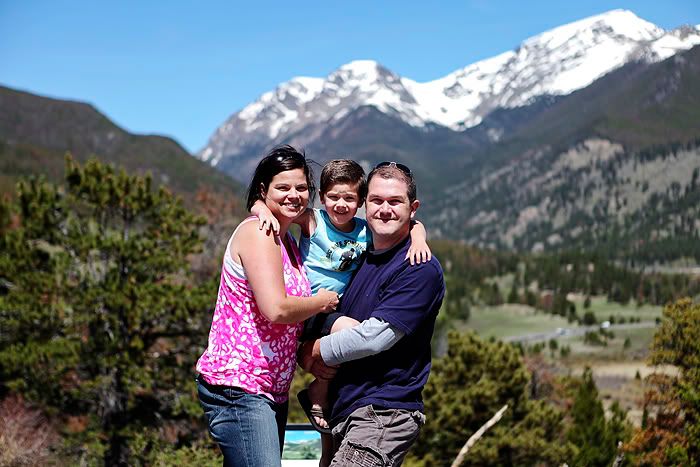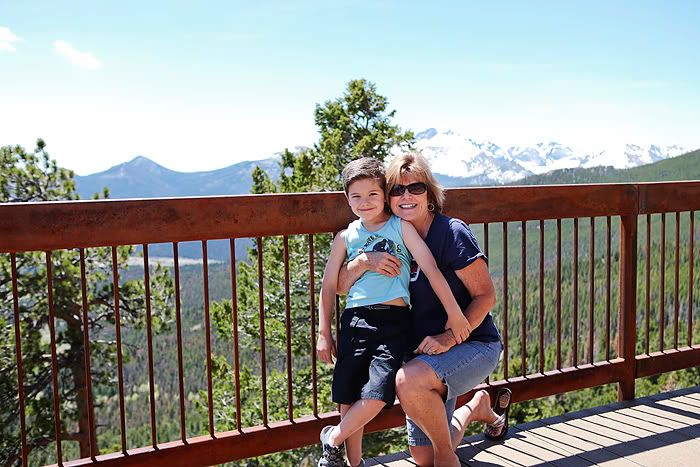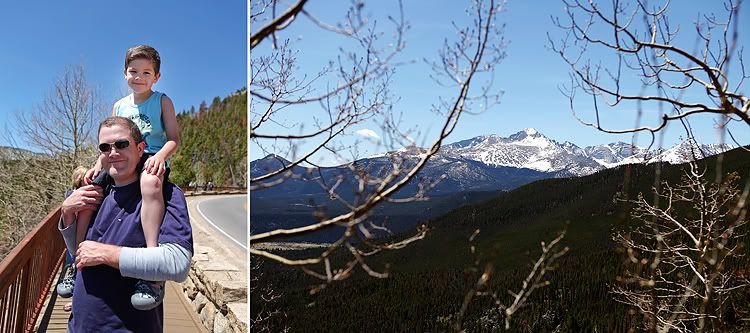 Sometimes you just get tired of taking pictures out the window and have to get a little creative....
At the peak we decided we'd get out and walk a bit. That lasted for about 3 minutes. It was super windy and only 39 outside... we were in shorts. No way!
Check out the snow bank below. Some were 15 feet tall!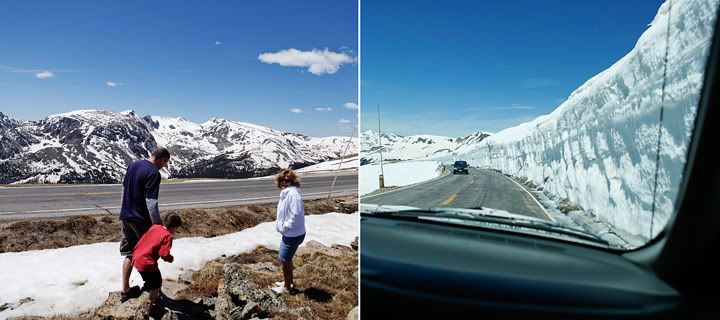 On the tail end of the loop we came across lots of wildlife. Here is a hurd of Elk and we also saw a hurd of Moose. They are HUGE! Unfortunately, they were so far off the road the pictures I took of them just didn't cut it.