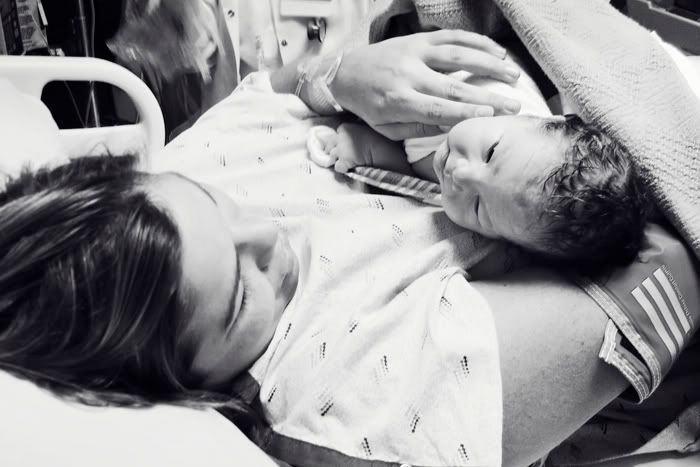 Yep, that is the moment my life was forever changed. The second I became a Mommy. You know how sometimes your mind takes mental snapshots and there are images you will take with you always. This is one of them. I'll never forget looking at him for the very first time and being amazed that I (with the help of Blake :-) created this!! He was so beautiful and perfect. After a scary delivery, we were so thankful he was okay. So many emotions all wrapped up into one.
At this time I had no idea what this little guy had in store for me and I still don't. One thing for sure is that each day with him is an adventure and he makes my life so much fun.
I love you sooooooooooooooooooo much Chew Chew. Thank you for bringing more joy than I could have ever imagined to my life.
Okay, I'm about to go retro here.... I couldn't resist throwing in a few photos of my Mommy as well. Thank you Mom for always being there when I need to talk and for giving me your love and support. No matter how I old I get I will always need you. Also, thank you for all the sacrifices you made while I was growing up and for putting us girls first. Looking back now I realize how much you did for us and I just want to say.... thank you. My childhood was filled with wonderful, silly, fun family moments. Thank you for that. :-) LOVE YOU TONS and wish I could be with you on Mother's Day!!! I bet you are making chocolate gravy and biscuits... hmmm....
What are you doing for Mother's Day?
Not much on the agenda here. Andrew and Blake are making me a nice big breakfast in the morning and then we don't have any plans but to hang out. Perfect.