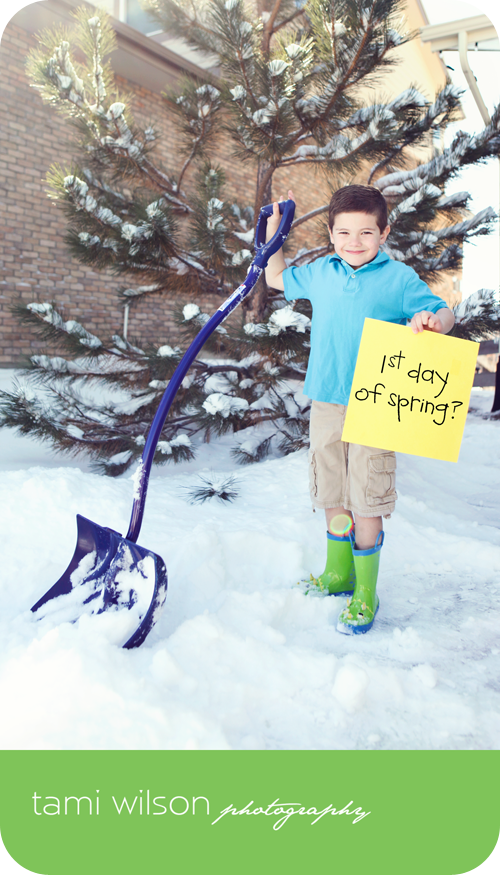 It's the first day of spring (or at least it was when I took these pictures) and this is what it looks like here in Colorado. I couldn't resist poking fun at the recent spring snow storm we had. Instead of planting flowers we (Blake) was shoveling the drive way. Better weather is on its way though! At least for a few days anyway. -)
Andrew couldn't resist jumping in the water puddle in the garage on the way back inside. That is what rainboots are for, right?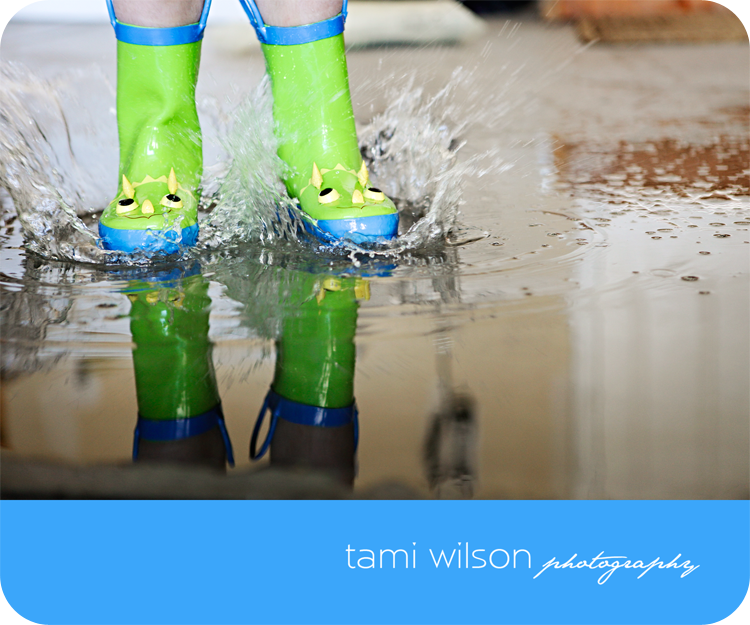 Here is to a happy and warm spring!!