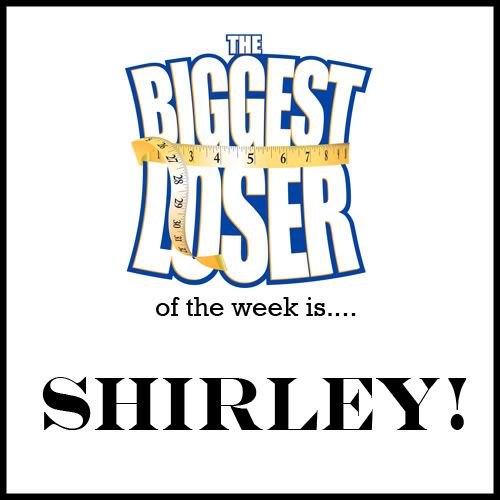 Congratulations Shirley!!
Can you believe another week has already gone by? This week was a great one for many of you competitors out there. I still get excited when the numbers start coming in on Friday.
Although I am still not seeing much of anything on the scale it is very encouraging to watch everyone else lose the pounds. I'm so thankful we started this little competition because by now I would have probably given up. I've never worked out so hard and not seen the pounds melt away. However, when I really think about it I've lost 6 pounds and I can't complain about that. Would I love it to be more? Of course! Is it better than where I was? Absolutely! The reason I'm telling you this is so when you have a bad week or a bad couple of weeks remember the number you started at.
The full results are below. Enjoy your weekend and Superbowl!!