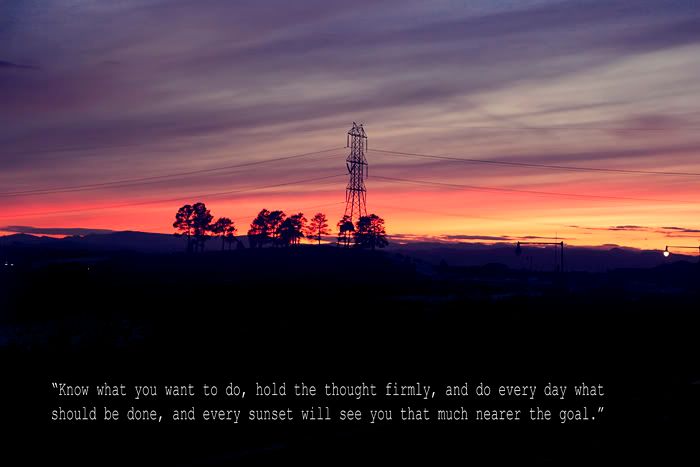 When I saw this sunset the other night I grabbed my camera and I snapped a shot knowing I'd use it for one my Wisdom Wednesdays. It was too beautiful to not.
This week is another quote about motivation and working hard to achieve something. I've been working so hard on losing this weight and I'm just not seeing the results on the scale. So, today I am taking a break from the gym but I will still stay on track with my eating. I keep telling myself it will come off eventually and I need to be patient. We have only been at this for about three weeks. Patience.
Have a wonderful Wednesday!