Andrew had his Christmas program last night. It was so cute to watch all of the kids sing their songs. There are 7 preschool classes at his school so there was a large group of kids singing. It just brings tears to your eyes to hear their little voices singing all together. Each class sang their own song and then at the end they all sang a song together.
Andrew did a great job and just shined on the stage. He was the loudest kid up there. Thankfully he wasn't screaming it just singing loudly. After the program both of his teachers came up to us and said, "Your son is a really strong singer. He just belts it out." I love his teachers. They are so kind and positive and Andrew has grown so much since he started this new preschool.
We took some photos before we left andthen of the program itself.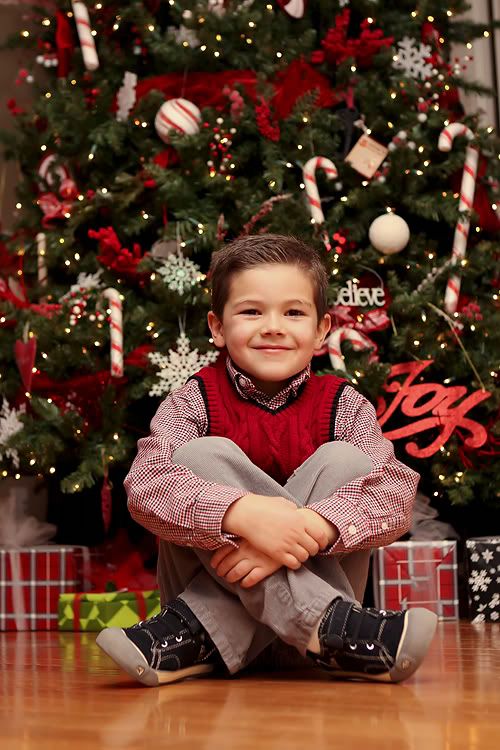 Here he is copying what Mommy is doing. Mr. Funny boy.