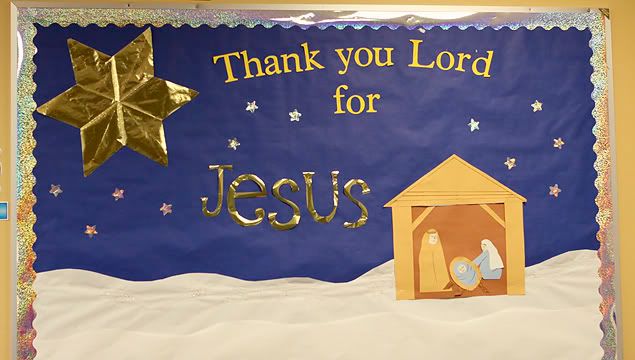 Andrew had his Christmas party at school yesterday. I love going to his school and see him interact with his friends. They are all so cute. Blake was able to join us which Andrew loved.
Here he is passing out his goodies to his friends.
Andrew and his little buddy Tyler sharing a funny moment together. So glad to see he has some good friends at school.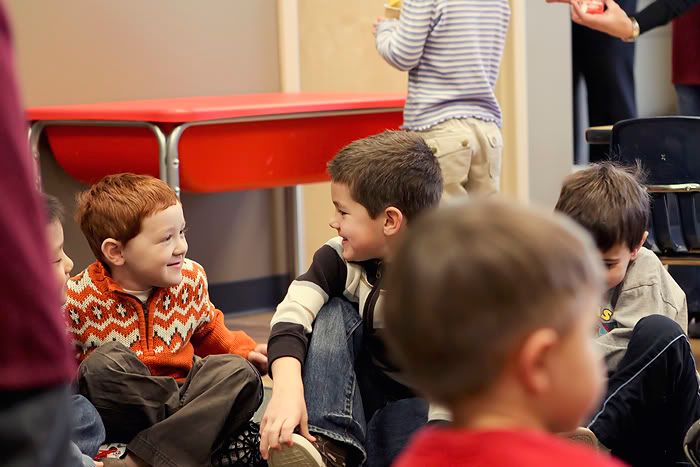 And there is my other son. I look pretty good for having a 33 year old, huh? At this point Andrew's teacher saw this and walked over to me and said, "You know Andrew looks a whole lot like you but we think he gets his personality from his Dad." So true!!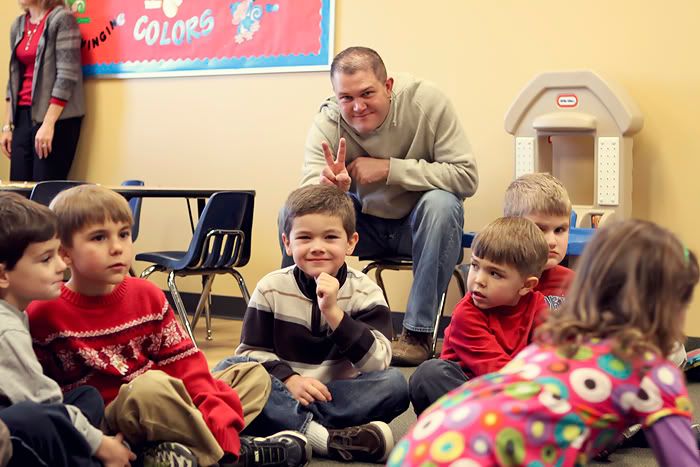 After the kids ate their snack they played a game. They all sat in a circle (except one child who stood in a corner with his eyes closed) and passed a candy cane around to each other to music. When the music stopped everyone had to put their hands behind their back and the child hiding had to guess who had the candy cane.
So, Andrew was chosen to hide and when he walked back into the circle to guess who had the candy cane he saw the girl in front of him had the candy cane because it was on his way back into the circle. We ALL saw him see it. I expected him to say it out loud but no not our son. What does he do? He gets in the middle of the circle and chooses a boy who he knows does not have it and then chooses the girl he knows has it. LOL!! Blake and I and the teachers were cracking up. Smooth Andrew. Real smooth.
Here he is right after he choose the girl. He literally flexed his muscles two seconds after I took this shot. Really?? Oh my gosh. He is such a character.