It snowed all day on Wednesday and we woke up on Christmas Eve to beautiful sparkling snow. The sun was out and it really looked like a winter wonderland.
We spent all morning baking and cooking. Then we headed off to church for the family program at 1:30 p.m. The program was great and really geared towards children. After church, we had friends and family at our house and had an absolutely wonderful time visiting. The kids played in dress up clothes and had a blast.
See below for the rest of the story....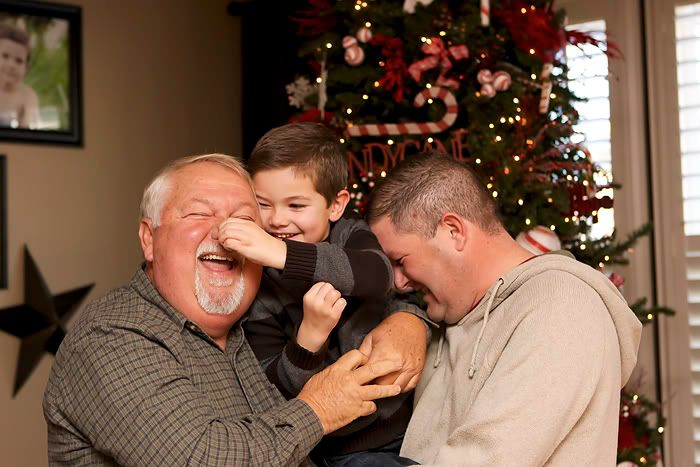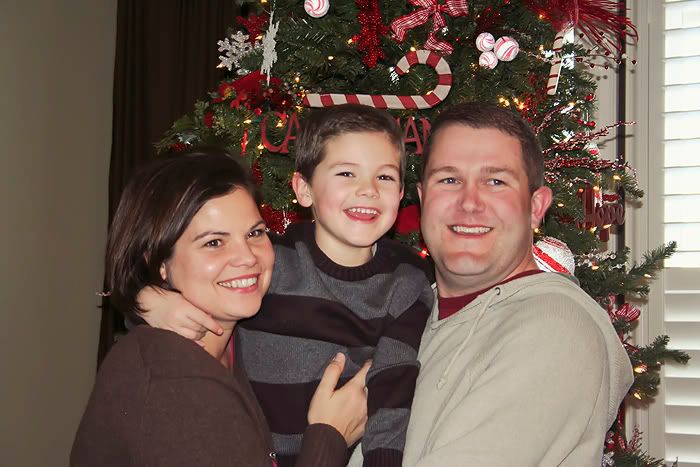 After our friends left Andrew got right to business and got the cookies and milk for Santa. He was very specific this year. We had to leave three cookies and ice milk because that is what Santa wants. Then he said "Oh wait! I have to write Santa a letter!" He proceeds to write him a letter saying "Please only eat two cookies. Love, Andrew" LOL Apparently he wanted one for himself. This kid cracks me up.
Andrew didn't even finish the book. He said he wanted to hurry up and act like he was dead (it's in the book) so Santa would come and leave him presents. Then he reassured us he wouldn't look out the window or get out of bed to take a peek at Santa. I love Christmas Eve with a 5 year old. I know a day will come when he doesn't believe so I'm savoring every second of this.