Andrew woke up around 7 a.m. on Christmas morning ready to find out what Santa had left him...
Checkout out the front door to see if the reindeer like his carrots and food. They must have been hungry because ALL the carrots were gone!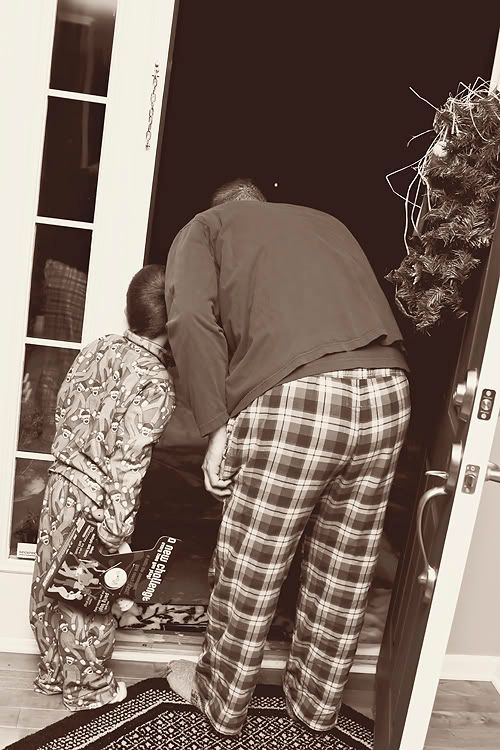 Here are some pictures of the opening present frenzy. I love his facial expressions!!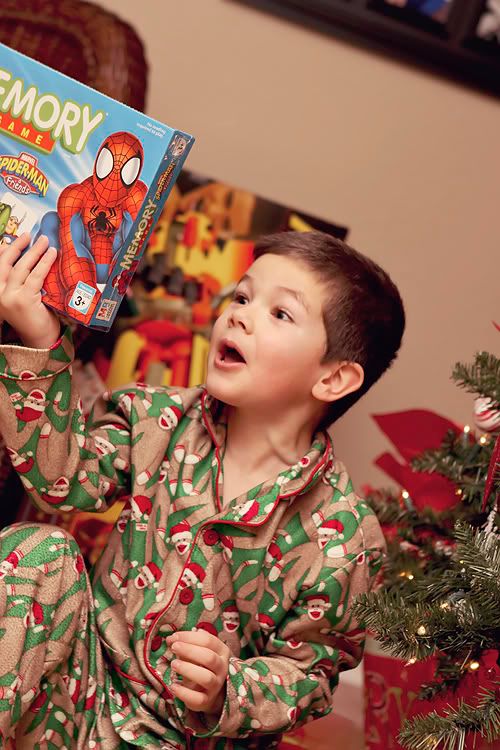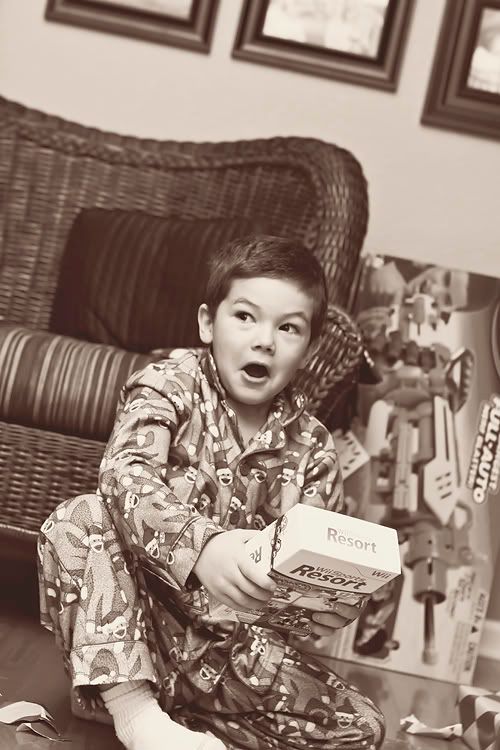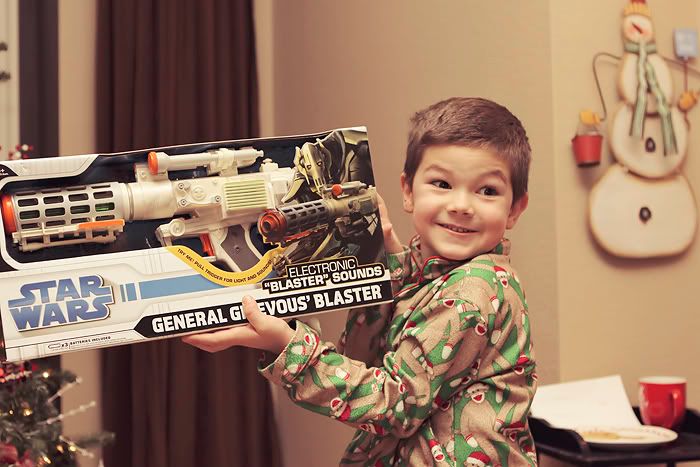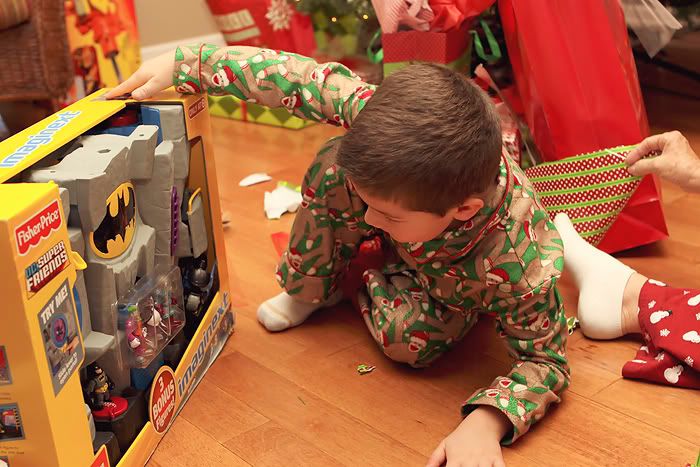 This plate from Auntie is just too cute and Andrew thought it was the funniest thing ever.
And just like that it's over and the mess is all that is left. (Lanette this photo is for you. I hear you think I have a maid! HAHA that is funny. Oh, I wish. Boy do I wish.)