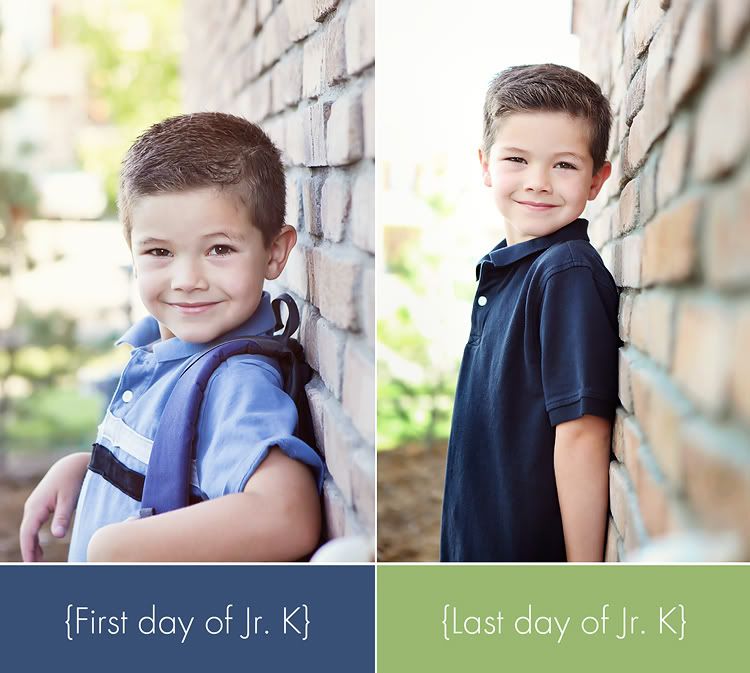 Can you believe the difference??? Look how different his face looks. He looks like a toddler to me on the left and a little boy on the right. Oh where or where is my baby???
I have so much to catch up as we've been super busy the last part of May with school functions and I have lots of pictures to share.
Here are a few pictures from his last day of preschool. I cried when we left even though I knew we'd be back the following day for the graduation ceremony but it was the last day in his classroom with his wonderful teachers. We also got a BIG surprise on the last day when Miss Marilyn subbed for Miss Tracey. Miss Marilyn had to leave in the middle of the school year to have surgery. Andrew was so excited to see her and kept telling her how much he missed her.
I'm excited for the future but a bit sad to let go of this wonderful school. Andrew has grown so much since September and has been surrounded by loving and nurturing teachers. Can't they just follow us along to Kindergarten?