Yesterday was an absolutely beautiful day, it was in the 70's and a little cloudy here and there so the sun wasn't too intense. Andrew and I made the most of it and spent a lot of time in the backyard.
We marked off another item on our Summer to do List - Sidewalk painting. I have to say the paint is SO much fun! It was 3D too and looked really crazy with those glasses on.
After we painted Andrew wanted to play hide and seek. I decided I'd take pictures of him looking for me and me finding him. I loved it! When I was hiding behind the trees and taking pictures of him he'd say "I hear a camera!! I'm getting close to you!"
Here are some pics from our day in the backyard...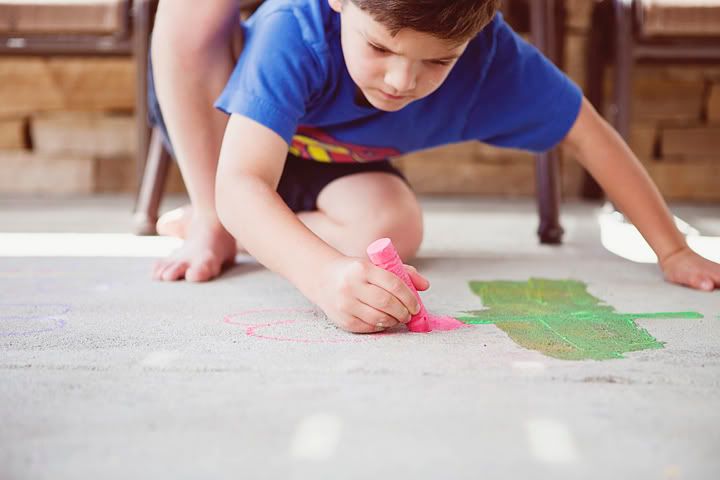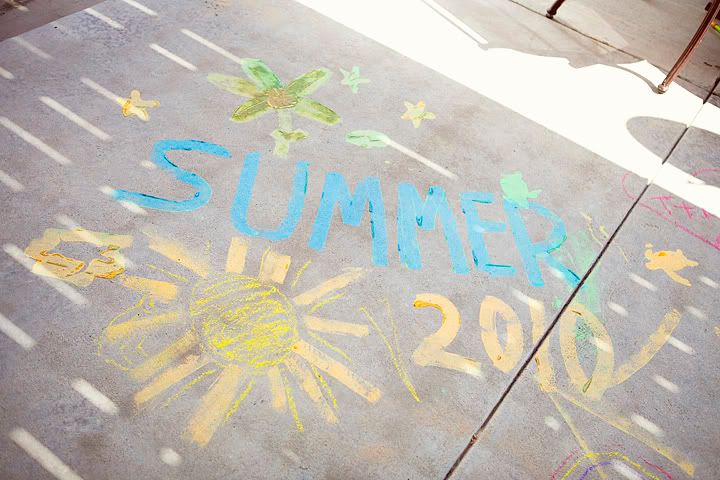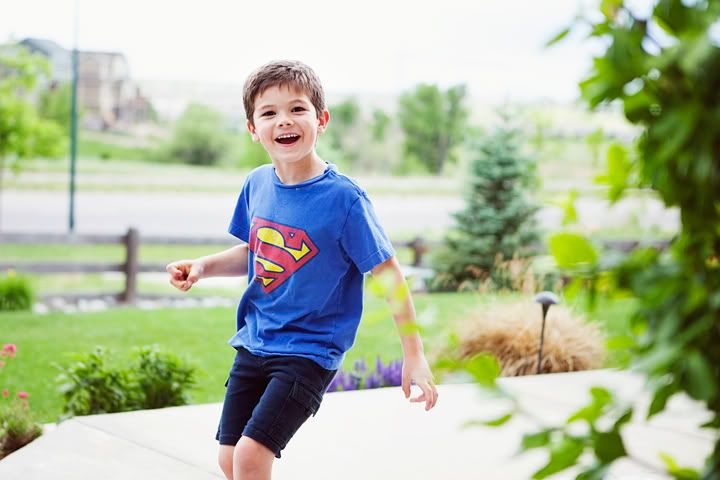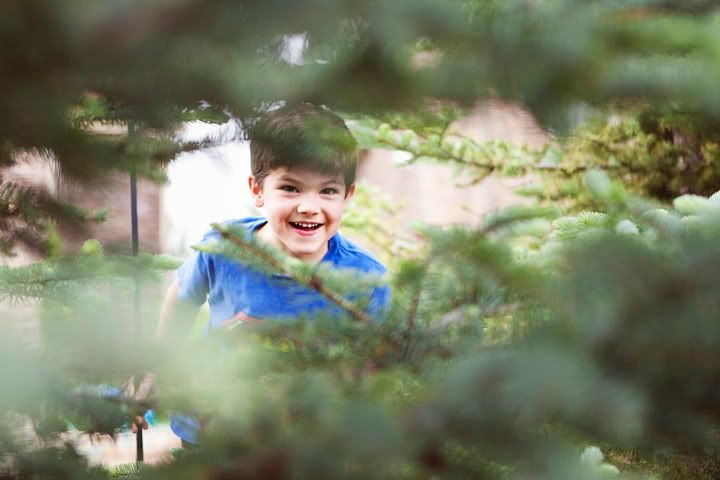 Then about an hour after coming inside we had a HUGE storm blow through. First came the tornado warning, then black clouds, wind, a downpour, hail, fog, sunshine and then this absolutely beautiful rainbow in our backyard. I could not get over how bright it was and it looked like you could see the end of it. We won't be playing in the backyard much today. It's supposed to rain the next few days with a high of 52. LOL! 52 in June? It's a nice change though. :)