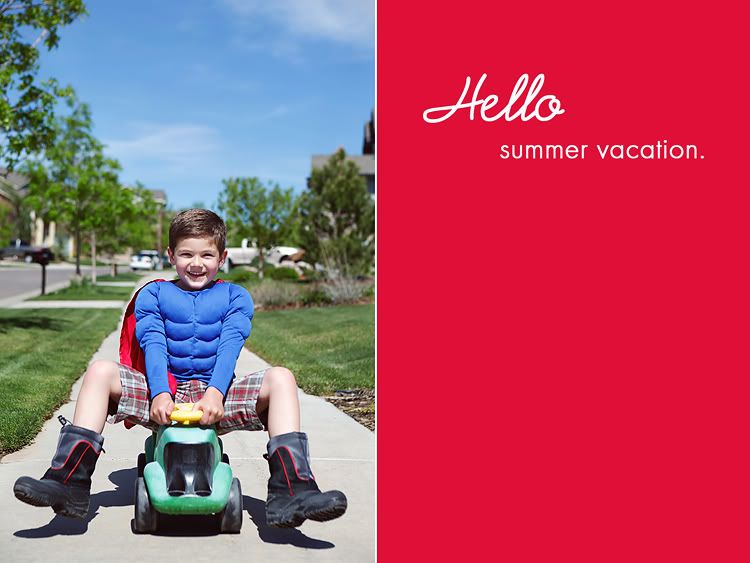 Summer vacation has officially begun here in the Wilson household! The weather is very much like summer and has been 90 degrees!! HAWT!!!!!
Andrew made a fashion statement yesterday with his muscle man shirt, plaid shorts and snow boots. The hottest day of the year so far and this kid decided to put on his snow boots!
I just love this picture of him... it's a little piece of childhood captured forever.