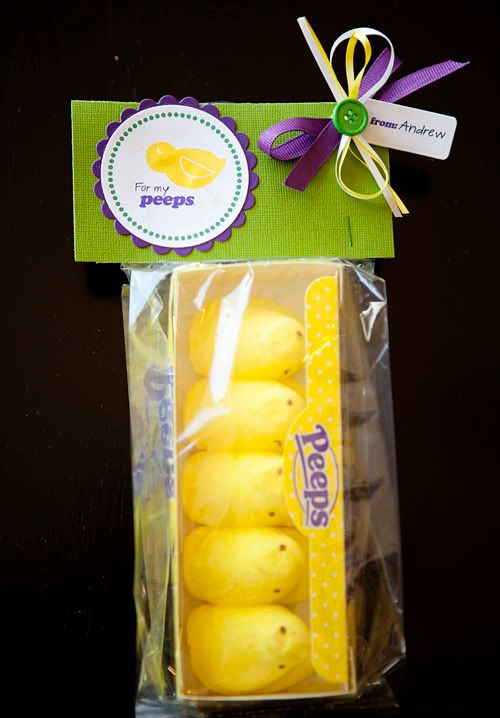 Easter already? I know! It just snuck up on me.
I just realized Andrew's class Easter party is next Wednesday and I'd better get started on what he's going to hand out to his buddies. A few years ago I saw the saying "For My Peeps" somewhere online and I'd always kept that in the back of my head because I thought it was so cute! So, this year I decided to use it.
I used cellophane bags, dropped in the peeps and stapled a green piece of folded cardstock (5x5) to the top of the bag. Then I created the "For my peeps." label on the computer and used my Spellbinder die for the scallop circle. Punched two small holes to the right to make a bow, added a small spellbinder "from Andrew" tag and a green button to finish it off. Easy, peasy lemon squeezy. ;-)
You could also add some grass at the bottom of the bag but I didn't have any and well I just wasn't up for a trip to Target.
Anyone else making treats for Easter????