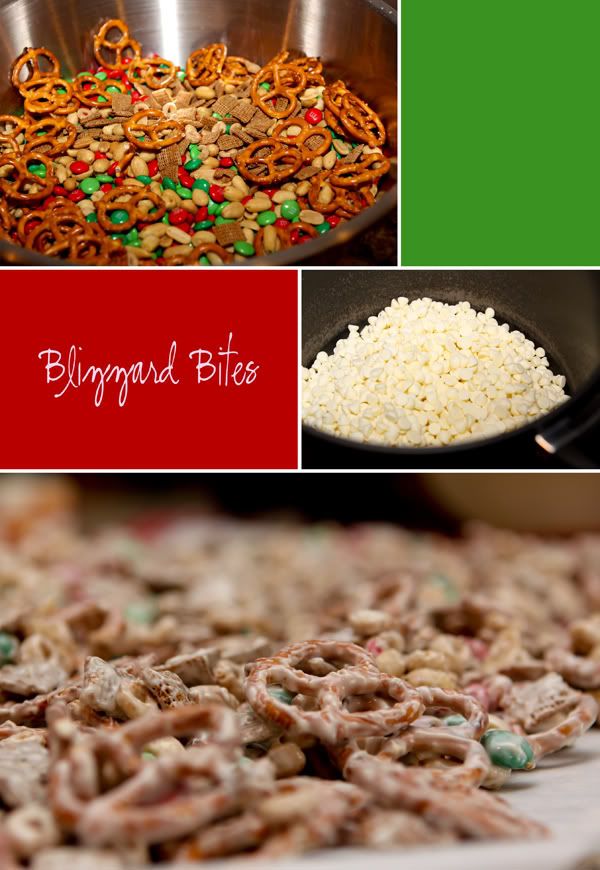 I practically spent the entire day making goodies. I waited until the last minute to put the packaging together and I paid for it. Procrastination... you are the worst!
Last year I made these blizzard bites for my playgroup moms and Andrew's teacher and I received rave reviews. So, I thought why not make it a tradition and make them again.
I used
large windowed coffee bags
from Papertrey Ink this year and found the cutest embossed
snowflake paper
by Elsie at Joanns. I printed off my Blizzard Bites label, name tags and recipe card. The recipe card I found on
Shabby Princess
. It was completely free and it matched. Suuuweet!
I made an assembly line and cut paper, glued paper, sewed paper, glued paper... you get the idea. Last year to make the snow effect on the torn circle I used snow writer. I could not find it this year so I improvised with dimensional paint. It worked pretty well actually. Just make sure to use the large flake glitter for a little more depth.
When Andrew came home from school and saw what I was up to. He said, "Mommy what are you doing?" I said, "I'm making treats for your teachers and friends." Then he says, "Ohhhhh... Mommy that is so sweet. Thank you Mommy!" I'm telling you this boy melts my heart. I'm in so much trouble.
So, what are you making or giving as teacher's gifts this year???
Front: