I know, I know. What a corny/cheesy title but give me a break I spent all morning hearding 3, 4 and 5 year olds around the zoo.
Andrew's preschool had a field trip to the zoo today. We really had a lot of fun. We saw things we've never seen in our previous trips to the zoo. A peacock had it's feathers spread out and then shook them all. The kids were laughing hysterically. Then the polar bears were out walking around and two of them were playing with each other. So cute!
Andrew and I stayed for a little longer after all the kids went back to school. We finally rode the train (everytime we've gone before it's always been broken) and we took a ride on the carousel. My little daredevil wanted to sit on the peacock bench on the carousel. He almost sat on a horse but decided the bench was a better idea. We finished the day with a yummy ice cream cone. Ahh.... it was the perfect day with my boy.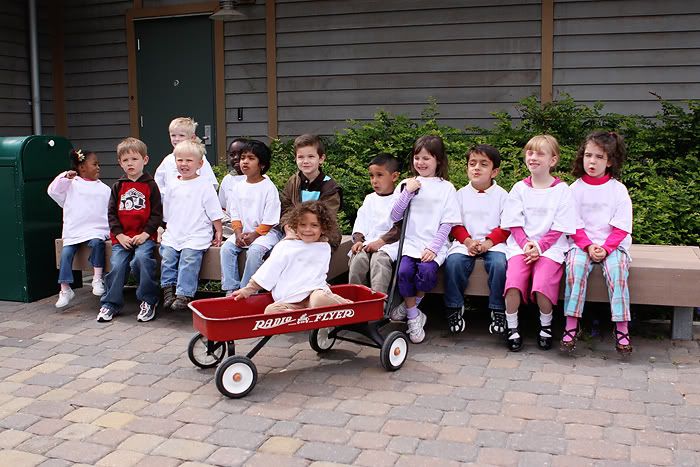 Andrew had to bring his camera just like Mommy. :-)