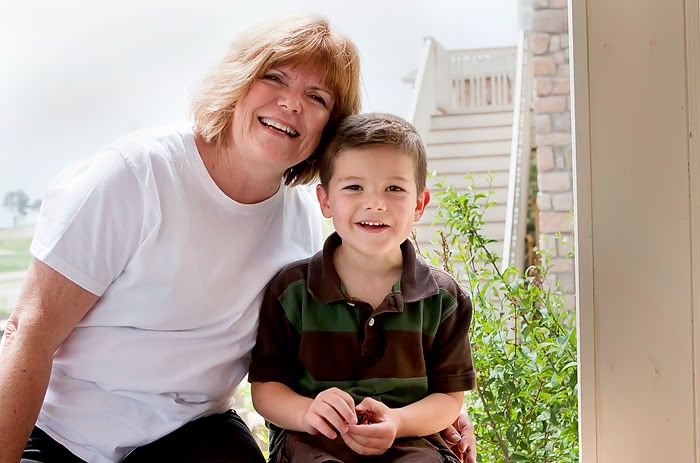 Nana flew out on Thursday and surprised Andrew. He was so taken aback when we picked him up from school and Nana was there. He wasn't quite sure what to do. He just kept hugging her and staring at her. So cute!
Yesterday we planted some more vegetables and hung out in the backyard. I got some Gymboree bubbles for Andrew to play with. If anyone has little ones who like to blow bubbles these are a must. They bubbles last forever and the little blower it comes with is awesome. It produces TONS and TONS of bubbles.
We are looking forward to this holiday weekend. Andrew has soccer this morning and I have a family photo session. Then we have a BBQ Sunday and another one on Monday. :-)
Happy Memorial Day weekend everyone!