Snow beautiful snow! The weather has been completely wacky today. It rained overnight and then turned to snow this morning. Then it turned back into rain then more snow with thunder and lightning. (That was pretty cool!) Now it's still snowing and it's not supposed to stop until Saturday afternoon.
It's a real wet storm so the snow is super heavy. I had to go shake out our trees and bushes earlier so we didn't have any broken branches. I posted a photo of one of our pine trees before and after a shake.
While checking out our trees I saw this pretty little bird perched on a snowy branch. I ran inside to get my camera hoping he'd stick around for a few minutes. Thankfully he did so I could get some shots of him. His color is so pretty against the white background. You know he's thinking where did my sunshine go?
As usual Andrew had so much fun playing in the snow and throwing snowballs at me while I worked. He was excited because his snow balls were staying together with this wet snow. Usually our snow is very dry and not very good for snowballs or snowmen. I'm sure we'll be making a snowman tomorrow. We just both got too cold to do that today.
Blake is on a trip and will hopefully make it in tonight. Famous last words... "don't wait up for me."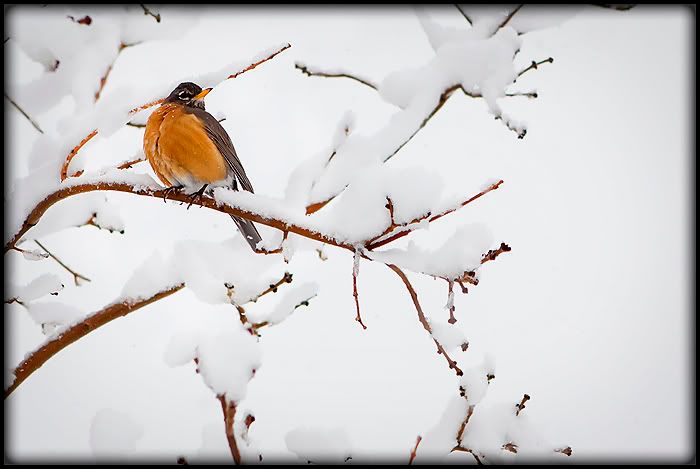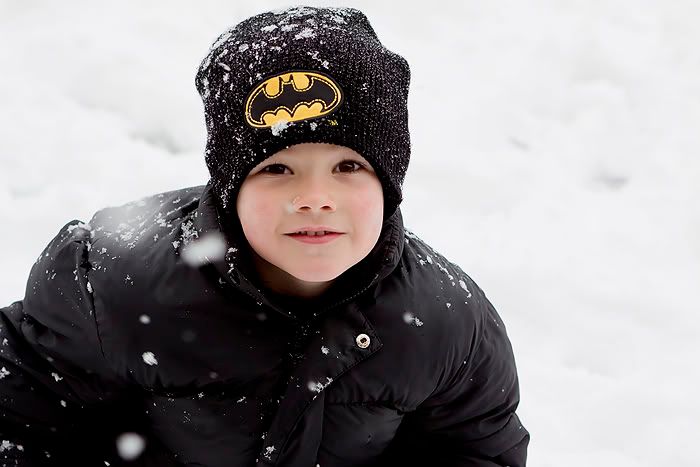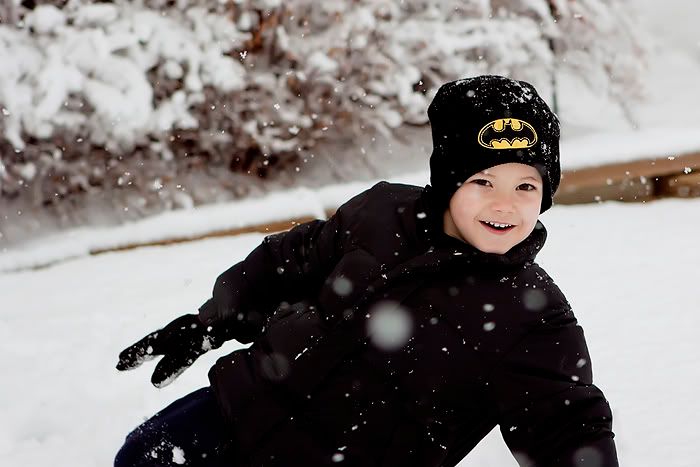 A look down our street...